A hiring process is the repeatable steps involved in recruiting and hiring the right people. It's especially important for fast-growing startups so they're able to scale quickly and achieve goals without making costly hiring mistakes. In this post, we'll cover why a hiring process matters for startups, how it works, and how to create one.
Related Resources
Why a Hiring Process Matters for Startups
The hiring process matters for startups because, without one, there's an increased risk of making hiring mistakes. It adds consistency and gives members of your startup team-specific steps to follow when recruiting and hiring talent. These steps can help you avoid legal issues and keep you from making the wrong hires.  
Standardization is key when it comes to hiring. It's important for candidates applying for the same roles to go through the same steps. If there's a skills assessment required, everyone should take it. If cover letters are required, every candidate should submit one. This allows hiring teams to evaluate candidates using the same criteria, provides information needed to make the best hires, and greatly minimizes legal trouble. 
In the early stages, when only three people are needed to run the company and one or two hires are made in any given year, startups may be able to get away with not having a formal process in place. But when you've received a round of funding and need to hire 20 people within the next few months, a hiring process is crucial to making the best hires, avoiding costly mistakes, and achieving goals for growth. 
We're a high-growth company and that makes it difficult to keep up with our own need for new employees. That's why we've built and implemented a hiring process. Companies growing quickly constantly need new employees. Without a good recruitment strategy and hiring process, it's difficult to keep up with your own growth. 
Francesca Medeot, Sr. Corporate Recruiter, Sensorfact, Utrecht Netherlands. B2B startup founded in 2016 with 40+ employees.
How a Hiring Process Works (Example included)
The hiring process works by first attracting candidates and then guiding them through all the steps of the process. It starts when candidates see your ads on job boards or are referred by current employees. They're inspired by roles and employer brands and apply for jobs. They go through the interview and evaluation steps and are either offered a position or sent a rejection email.
Here's a specific example of a hiring process for a content marketer with important considerations: 
Role: Content Marketer
Step 1: Determine job requirements 
Work with the person who will be managing and/or working closely with the Content Marketer to establish required skills and duties for the job.
Here are some considerations:
Does the person need B2B marketing skills in your industry?

Should they be skilled in long-form or short-form content?

Will they be writing content, editing content, or both?

Will they need to hire and manage a team of writers?

Should they have a certain number of years of experience?
Step 2: Write job descriptions and create job application verbiage
Job Description
Job descriptions should be based on primary responsibilities and required skills for the job. In your description, highlight key job requirements and if there are specific skills or number of years of experience required, highlight those things as well. 
Also, add a level of enthusiasm to show off your employer brand so that potential candidates get excited about possibly working for your company. Remember, the job description is the core of your job ad and it's the way you attract the talent you're looking for.
Job Applications
The job application is the avenue in which candidates will express interest in your roles. It's a way for you to get information about your candidates' backgrounds as related to the position. It's also a great way to screen potential candidates if there are any minimum requirements or specific skills they need to have in order to be considered. 
Here are some considerations for creating the application:
Will potential candidates apply on job boards or on your company site?

Do you want resumes and cover letters only or do you want candidates to answer specific questions?

Do you want candidates to submit links to their writing or content portfolios?

What information is absolutely necessary for you to consider a candidate?

Will a simple or more comprehensive application attract the right candidates?

Do you want to include screening questions to eliminate candidates who don't meet the minimum criteria?
Pro Tip – Use qualifying questions in job applications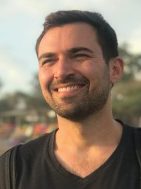 Last year we went from 6 employees to over 100. Throughout this rapid growth phase, we needed to find ways to streamline our hiring process to find the best candidates. One of our most successful efforts was adding qualifying questions to applications in our applicant tracking system. The cumulative result was a much faster and more successful hiring system.
Michael Alexis, CEO of TeamBuilding, https://teambuilding.com, Fast-growing startup that went from 6 to 100+ employees within a year.
Step 3: Advertise role on relevant job boards and implement sourcing strategy
Advertise on popular job boards like Indeed, LinkedIn or Careerbuilder to get maximum exposure. Also, advertise on specialized job boards for content marketers, digital marketers and even writers to increase the number of qualified candidates for a content marketer role. It's also a good idea to advertise on job boards focused on diversity, equity and inclusion to build a diverse workforce.
Step 4: Receive and review applications and resumes
When applications start coming in, review and evaluate them for best fit. Shortlist candidates who meet or exceed the minimum qualifications. Prioritize ones who exceed minimums and meet bonus or preferred qualifications. 
Step 5: Conduct initial screenings 
Once you've begun to receive qualified applications and resumes from applicants, schedule and conduct initial screenings. These can be done via phone or live video. Some employers even screen candidates by conducting video interviews where candidates record answers to questions on video and submit them for evaluation. 
Step 6: Schedule hiring team interviews with the best candidates
After candidates have gone through initial screenings, select the most promising ones to schedule interviews with the hiring team.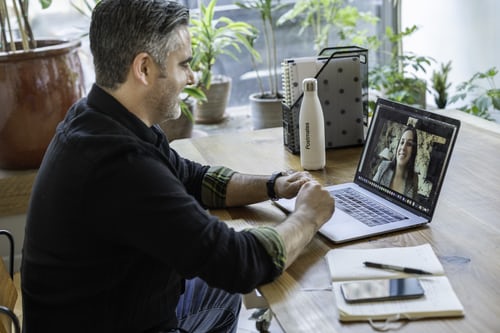 Step 7: Schedule or coordinate skills assessments
If candidates have met or exceeded the hiring team's expectations, schedule or coordinate a skills assessment test. For a content marketer, a skills assessment could be in the form of a writing assignment or an assignment for creating visual content. 
Step 8: Schedule Final Interviews
After evaluating skills assessments, schedule final interviews for candidates who have done the best on their writing or content creation assignments. The final interviews can be with a member of the leadership team or with the hiring manager. It all depends on what you think would give you the best insights for making a final decision. 
Step 9: Background and Reference Checks
With permission, conduct background and reference checks for the final candidate(s). Background and reference checks can reveal additional reasons to hire a certain candidate for the role or give you reasons why they wouldn't be a good fit that you may have missed in the interview process. 
Step 10: Select Candidates
After receiving references and information from background checks, select the best candidate for the role. 
Step 11: Send Offers to Successful Candidates
Send offers to the candidates you have selected. Make phone calls to congratulate them and discuss the terms of the offer, such as compensation, start date, etc. Once you have a verbal acceptance, email the offer as soon as possible and request an electronic signature. 
Step 12: Send Rejections to Unsuccessful Candidates
Once your offer is accepted, send rejection emails to unsuccessful final-round candidates. Make your communication positive, thank them for their time and interest, and ask to keep in touch should other more suitable roles become available in the future. Send candidates eliminated earlier on rejection notices once you've decided they're not the best fit for the role so they're not waiting. 
Step 13: Nurture promising interested but unsuccessful candidates
There will be many promising candidates applying for your position who aren't selected or who decide to accept other offers. With their permission, keep in touch with them regarding future roles. They could be a fit for another role or someone in their network could be right for other roles. 
Step 14: Onboard and nurture new hires 
The hiring process doesn't end once you've hired your ideal candidate. The next step, onboarding, is key so that your efforts aren't in vain. Onboarding activities like making introductions, providing information about the company and how it works, and even a welcome gift make new hires feel valued and helps them succeed in their roles. It helps create loyalty and fuels retention.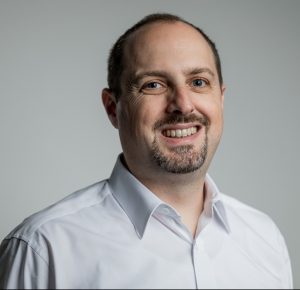 We always prepare a detailed onboarding deck to help orient new hires. I also suggest ensuring you book one-on-ones for new hires with different team members in their first two weeks. Aside from helping them to get to know some friendly faces, it can really assist them in understanding who they would need to go to for help with different tasks and give them a clear idea of how your business and teams are structured.
Michael Rosenbaum, CEO and Co-founder, Spacer.com
What makes a hiring process work are people, tools, templates, and technology. In early startup stages, this could mean founders take on many functions HR professionals would handle, like creating job board ads and communicating with candidates. It could also mean using MS Office or G Suite to create templates for regular communications and to schedule in-person or video interviews. 
When you're ready to scale and increase hiring, you should consider hiring HR employees or partnering with HR consultants or staffing agencies to manage and coordinate all or some of the hiring process. You should also consider using an ATS system, alongside MS Office or G Suite to stay organized and keep everyone on the same page. 
How to Create a Startup Hiring Process in 6 Steps
There are 6 steps involved in creating a hiring process. It all begins with developing a hiring plan which should align with the overall strategy and goals of the company. After the hiring plan is created, you'll need to identify everyone who will be involved in the hiring process, establish their roles and responsibilities, and then lay out all the steps in the hiring process.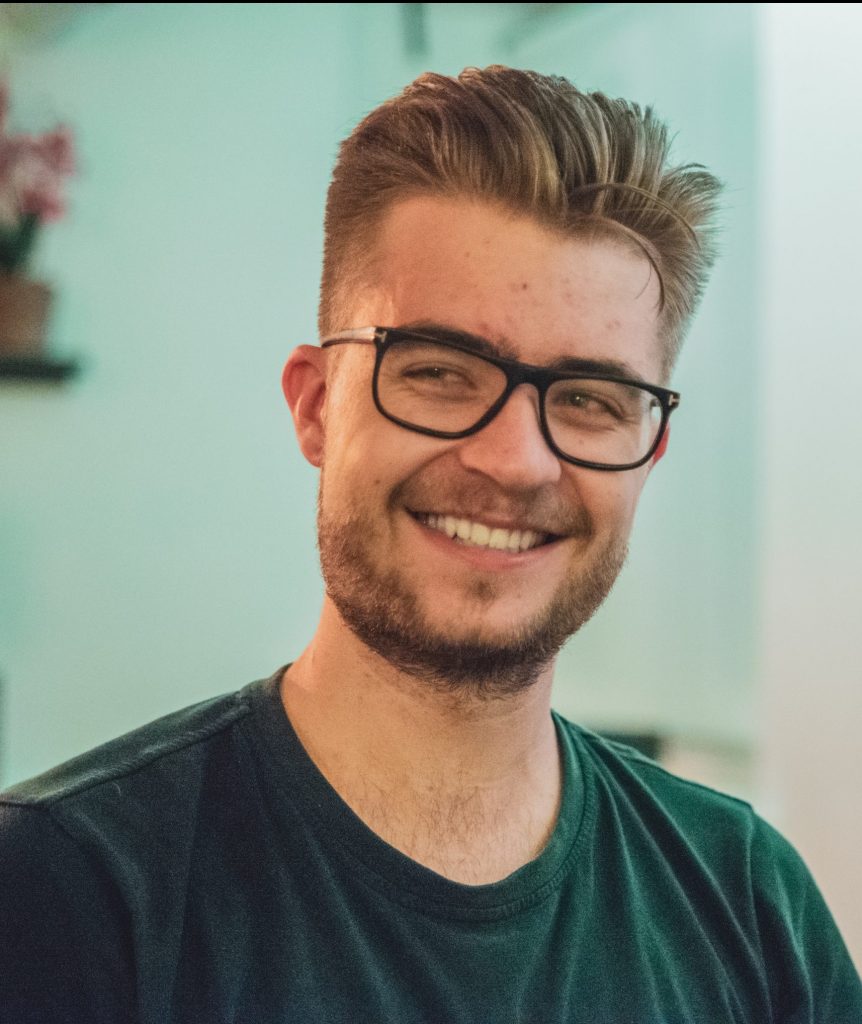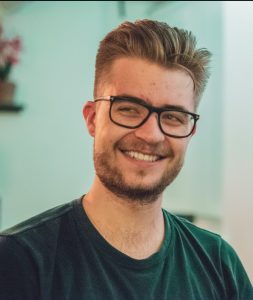 You need to have a firm grip on where your business is going at all times. Business objectives, goals, and strategy should be firmly established before you invest time and money into processes, tech or recruitment.
Rolf Bax, Chief Human Resources Officer, Resume.io
After the steps are laid out, you'll need to create or acquire the tools and templates that will make the hiring process work. Once the tools and templates have been created, implement the process and monitor what's working and what's not working to make improvements.
Here are the seven steps for creating a hiring process: 
1. Develop a Hiring Plan
Before laying out the specific steps of the hiring process, developing an overall hiring plan is key. A hiring plan is an overall strategy that encompasses your startup's goals and objectives and how employees will help achieve them. 
The hiring plan should:  
Fully align with company strategy and goals – i.e. positions outlined in the hiring plan should map to specific company goals and objectives

Detail the number and types of roles

Include a budget for things like ads, recruiting fees and employee compensation

Outline measures of success

Include a sourcing and recruitment strategy

Define and document your approach to hiring 
Pro Tip – Define your hiring approach as part of your hiring plan
While creating a hiring plan, it's a good idea to also define and document an approach to hiring. This will be different for nearly every organization. At Comeet, we believe in Empathetic Recruiting or treating candidates the way we'd want ourselves, families, and friends to be treated. Empathy is one of our keys to success and helps us build strong relationships. We use empathy while recruiting for ourselves and our clients.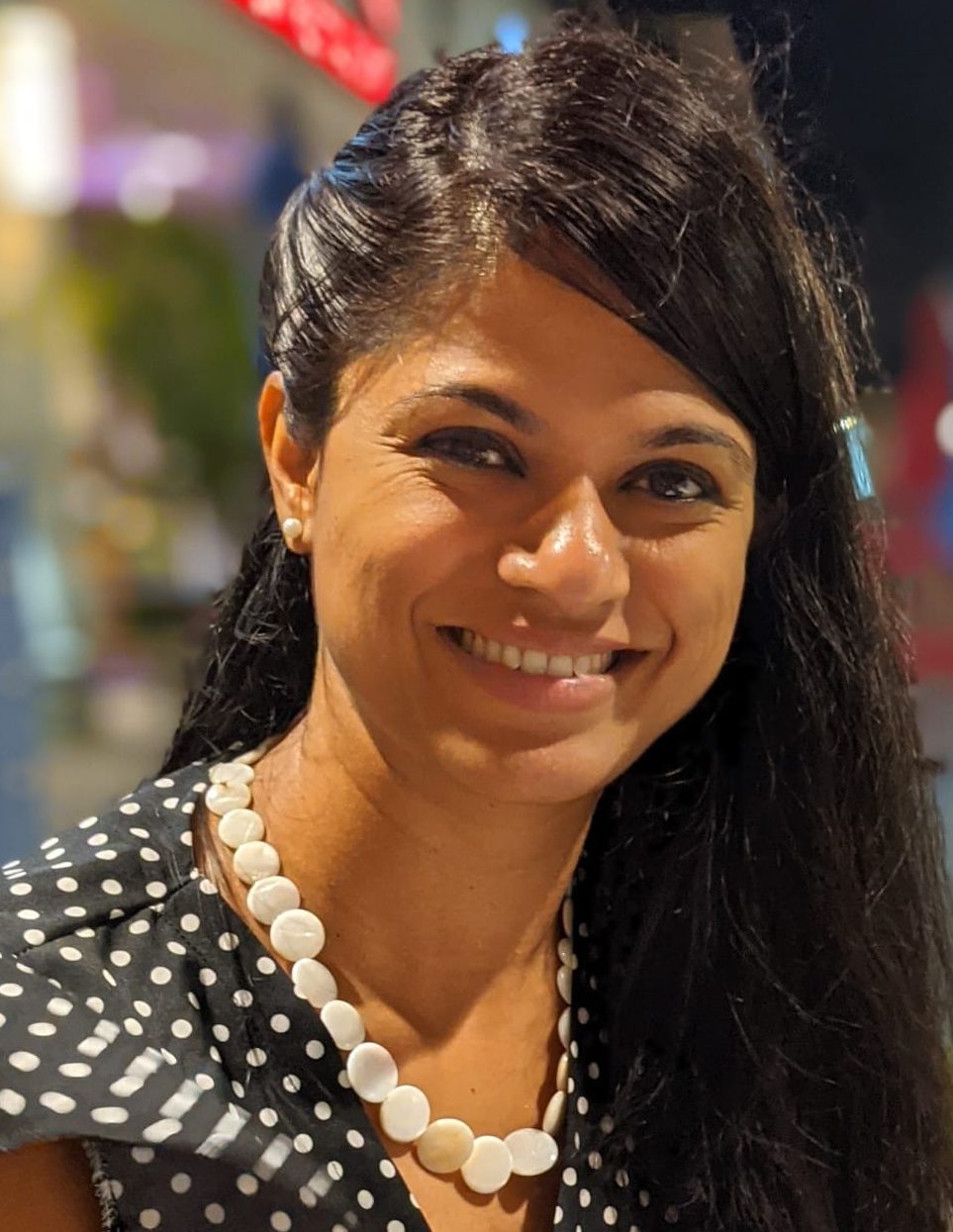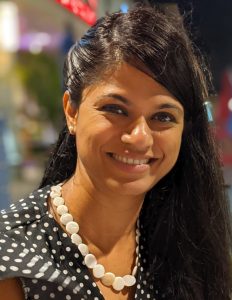 Empathy builds success. I strongly believe in empathy to build and maintain good relationships not only with current candidates but also past and potential candidates.  
Aditi Parulekar, Talent Acquisition Partner, Comeet
2. Identify everyone involved in the process and evaluate bandwidth
After creating the hiring plan, you'll need to identify everyone in your organization, including external partners, who will be involved in the hiring process. This is important so that you can assign roles and responsibilities to them. People who could potentially be involved in the hiring process could include the founders, internal or external recruiters, hiring managers, consultants. 
It's also key to evaluate your hiring bandwidth. In other words, if you need to hire several people quickly, does your current team have the capacity to take on the work involved? Or, do you need to partner with an agency to take on some or all of the hiring process in order to meet your timelines? If you don't have the bandwidth, consider partnering with hiring experts to get the job done.
3. Establish roles and responsibilities 
After everyone involved in the process has been identified, establish roles and responsibilities. Even if you haven't yet hired HR or recruiting talent, assign roles and responsibilities of HR professionals to members of your team until you've hired HR or recruiting talent. Alternatively, partner with a recruiting agency to handle HR and recruiting functions.    
4. Create a hiring process and workflow 
At this stage, you're ready to map out the actual hiring process. Hiring processes can differ by company, industry, or role, but most have the following steps:
| | |
| --- | --- |
| Hiring Process Step | Description |
| Determine job requirements and write job descriptions | Identify or determine the job requirements and then write the job description based on them. |
| Advertise roles and Source Candidates | Create ads to be posted on job boards and internal career pages. Source candidates from internal and external sources, such as LinkedIn outreach, internal referrals, etc.  |
| Review Applications and Resumes | When you've received resumes and applications from responses to job board ads or from outreach efforts, review them to identify top candidates.  |
| Video/Phone Screens  | Conduct initial phone or video screenings to find candidates who are the best fit for the role.  |
| Schedule Hiring Team Interviews | Schedule in-person or video interviews with the most promising candidates from initial phone or video screens.  |
| Skills Assessments | Coordinate or schedule skills assessments with the most promising candidates who interviewed with the hiring team.  |
| Schedule Final Interviews | Schedule final interviews with candidates who have performed the best on the skills assessment.  |
| Background and Reference Checks | With permission, conduct background and reference checks for candidate(s) who were successful in final round interviews.  |
| Select Candidates | Select candidate for the role. |
| Send Offers to Successful Candidates | Call to discuss and make a verbal offer to the candidate. Express enthusiasm and congratulate candidates for being chosen. If the candidate is in agreement with terms, send an offer in writing via email. Ask for acceptance and provide a deadline.  |
| Send Rejections to Unsuccessful Candidates | Send rejections to unsuccessful candidates. Be positive and acknowledge your appreciation for their time and effort to apply and go through the interview process. For candidates eliminated earlier in the process, send them rejection notices promptly to let them know they are no longer being considered for the role.  |
| Nurture promising interested but unsuccessful candidates | With their permission, keep in touch with unsuccessful candidates regarding future opportunities.  |
| Onboard new hires | Create an onboarding plan to help new hires become more familiar with the company and how it works. Consider sending a welcome gift or swag to celebrate their decision to come and work for you. |
Feel free to start with the sample process above and modify it to fit your needs. 
5. Create a Recruitment Kit and Communication Templates
Throughout the hiring process, there are steps where similar types of internal and external communications types are needed. 
Recruitment Kit for Internal Use
A useful kit for internal communications would be a Recruitment Kit that helps your recruiter, whether an internal person or external partner, gather job requirements to write the best job description, create job application questions, and further define the type of candidate best suited for each role. 
Here are a few questions you'll find in a recruitment kit:
What business problem is being solved (or opportunity being capitalized upon) with this/these position(s)?

How many hires are needed?

What are the key responsibilities?

Is this an onsite or offsite role?
A recruitment kit is an invaluable tool for making sure the recruiting team, hiring managers and ultimately the candidates and person hired are aligned with company goals and needs for the job at hand.
Download a sample Recruitment Kit here. 
Candidate Communication Templates 
Useful templates to create before implementing your hiring process and after outlining all of the steps are candidate communication templates. You'll be interacting with hundreds of candidates. Instead of starting from scratch creating emails at each step, develop email templates ahead of time that you can customize and send when as needed.
Here are some example email templates you can create:
Thanks for your interest, we'd like to learn more

Thanks for your interest, we're pursuing other candidates better suited for the role

We'd like to invite you to a phone/video screening

We'd like to invite you to an interview with the hiring manager

Invitation for a skills assessment 
Go through the steps in your hiring process and identify any areas where you'll communicate a similar message to candidates. Create templates you can use ahead of time. It will save time and help decrease your time to hire. It will also help minimize communication errors and help everyone involved in recruiting communicate similar messages at each stage.
6. Implement your process
Now you're ready to implement! The best way to do it is to meet with everyone involved in the hiring process, review the steps, and ensure that everyone has the tools and templates they need to perform their hiring tasks. The best way to help ensure success is to get buy-in from partners and stakeholders as you're creating the hiring process. Getting buy-in while building the process helps minimize surprises during implementation.
The Takeaway
Creating a hiring process is important, especially for fast-growing startups. It allows you to scale quickly while minimizing costly hiring mistakes. It keeps everyone involved in the process on the same page and in alignment with overall company goals. And it's easier than you might think to build one. Bookmark this post and download the recruitment kit resource to begin building your hiring process today.
Was this article helpful?