We all know how to write a job description, but are you getting the most out of posting your open positions? Here are six best practices to consider that can help attract top talent and avoid misleading job listings that won't.
1) Showcase Your Brand
Building and establishing an employment brand is an increasingly important part of attracting best-in-class candidates. By showcasing your brand, you provide candidates with information about why your company is a great place to work, insights into the culture and why your organization matters to your employees.
Excellent compensation, an emphasis on work-life balance and exciting work challenges are the three qualities that attract tech talent to apply to a job. It is important to clearly identify how your  technology is a game-changer in your industry, and how it offers value that is different from peer companies. When developing a posting, talk with current employees to understand what drew them to your organization. That can give you some of the insight necessary to establish an attractive employment brand.
2) Accurately Represent the Job Opening
The best job postings provide information on the qualifications and skill sets needed in order to be successful in the role. This is especially important in STEM (Science, Technology, Engineering, and Mathematics) roles, where even very minute differences can keep you from reaching a qualified candidate base. The single most important part of your job posting is the title. Like an email subject line, it is the first piece of information your candidate will read. It should accurately describe the job, provide information about the skill sets required, and encourage the candidate to either explore or move along to another opportunity. A poor job posting headline can keep you from reaching the best talent and draw out the hiring process possibly indefinitely.
3) Create a Great Call to Action
You've worked hard to create an effective posting for the candidates, giving them insights into what you can offer their careers, beyond just another place to work. Now it's time to conclude with a call to action that drives those candidates to apply. Keep your call to action short and to the point. In theory it could be as simple as, "Apply here," but you want your call to action to stand out from those of your competitors. Take a look at your competitors' job postings and consider conducting A/B tests with different colors and calls to action to see what drives better results.
Examples of Calls to Action
Apply Now
Apply Here
Work Here
Join Our Team
Join Our Talent Network
A great call to action is the last opportunity to convert a prospect to a candidate. Be direct. Be brief. Be different. And always ask them directly to apply. On the career site of Sony's PlayStation division, there's a call to action button included on both the top and bottom of their job postings, ensuring candidates can easily understand the next step in the hiring process and what actions they need to "Apply Online." Their position titles are extremely specific, allowing engineers to better determine if they have the skills, qualifications and experience to work there. The company takes its call to action another step further, encouraging job seekers to share the opening on social media and even email the job posting to a friend.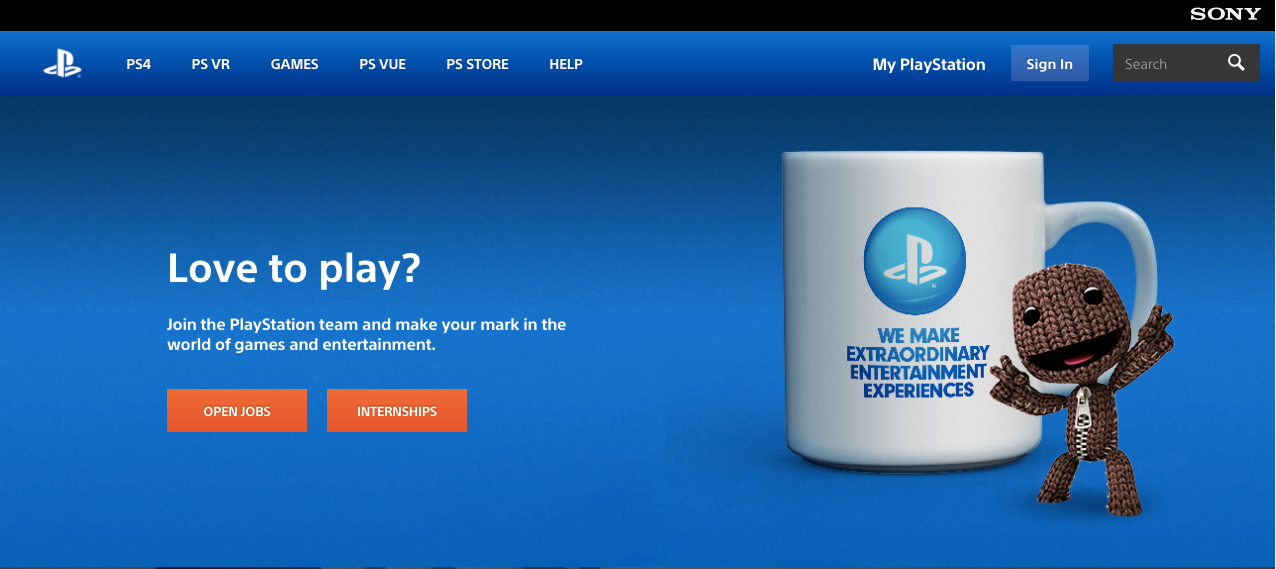 4) Consider Technology
The actual website and location of your job posting is just as important as the content, copy and call to action. You must consider technology and how applicants will interact with and experience your employment brand. Try to regularly test your own job posting and application process from the perspective of a candidate to understand how technology plays a role in the experience. Each job posting platform (job board, career website or blog) produces a different candidate experience. Consider the importance of mobile, special features, talent networks and apps. This is especially important since job boards remain the number one source of hires, according to a SHRM survey.
Mobile is a key technology to consider as part of a job-posting strategy. Candidates increasingly use their mobile devices to search and apply for jobs. According to a recent report from Snagajob, 82% of job seekers are now searching for jobs from their phones. Make sure your post (and careers page) is mobile-friendly and responsive.
5) Engage and Share via Social Media
Social media is a great way to share your job posting as well as engage with your candidate community. Seventy-three percent of adults use social media in their everyday lives. It's a channel that puts candidates in direct contact with recruiters and places your employment brand front and center.
Personalize your messages. Answer questions. Build relationships, and most importantly, do not automate all of your job postings. Depending on the size of your organization, you might have dozens or even hundreds of new job openings, so be selective and purposeful when sharing job openings. Oversharing can alienate your social media community. Even large enterprises like Dell have chosen to highlight one daily (or weekly) job posting on their social networks, use custom hash tags, and focus on building relationships with their social media community.
If you're a #Sales pro, this is the best time to join @Dell! Join our winning team: http://t.co/2uA4TeE04T pic.twitter.com/jKaHjByzeL

— Life At Dell (@CareersAtDell) June 3, 2015

While Twitter is certainly an engaging network, recruiters have a variety of options when it comes to social media to connect, showcase their brand and engage with a very targeted candidate community. Social networks such as Vine, SnapChat, Instagram, LinkedIn as well as Facebook offer a great way to reach candidates.
6) Create Clear Differentiation
The best recruiters research their competition tirelessly and are prepared to answer questions, overcome objections and sell the role in this competitive, candidate-driven marketplace. The best job postings create a clear message that sets them apart from other employers.
Testimonials are a powerful way to share what makes your organization unique and a great place to work. The best testimonials come directly from your employees. Companies such as Twilio are combining video with testimonials that coordinate with their employment branding and social media efforts. The testimonials focus not just on employees but also on specific teams, including sales and engineering. Beyond research and employee testimonials, visual media helps to set employers apart from one another. This includes photography, videos and other digital assets that complement your job posting. For similar examples, check out AT&T's career site as well as their YouTube channel, T-Mobile's career "tours," and careers at Airbnb. 
Are you looking to start your hiring process today? Comeet can help. Check out our plan options to learn more about how we can redefine the way you recruit new talent.
Was this article helpful?