Comeet is a collaborative recruiting platform offering a ton of user-friendly functionality and features. From time-to-time, we review individual features and how to use them in your recruiting processes. Today, we're talking about our Calendar Integration, which helps recruiters and hiring teams easily schedule interviews and reserve meeting rooms with their Google and Office 365 calendars from inside Comeet.
It's simple and efficient; you can see the availability of each interviewer assigned to the step, meeting rooms you can reserve, and quickly organize people and a place to meet.
You can add Meeting Rooms to the scheduling as well, and see room availability. Additionally, if interviewers have other calendars, such as holidays or other personal calendars they are just a click away.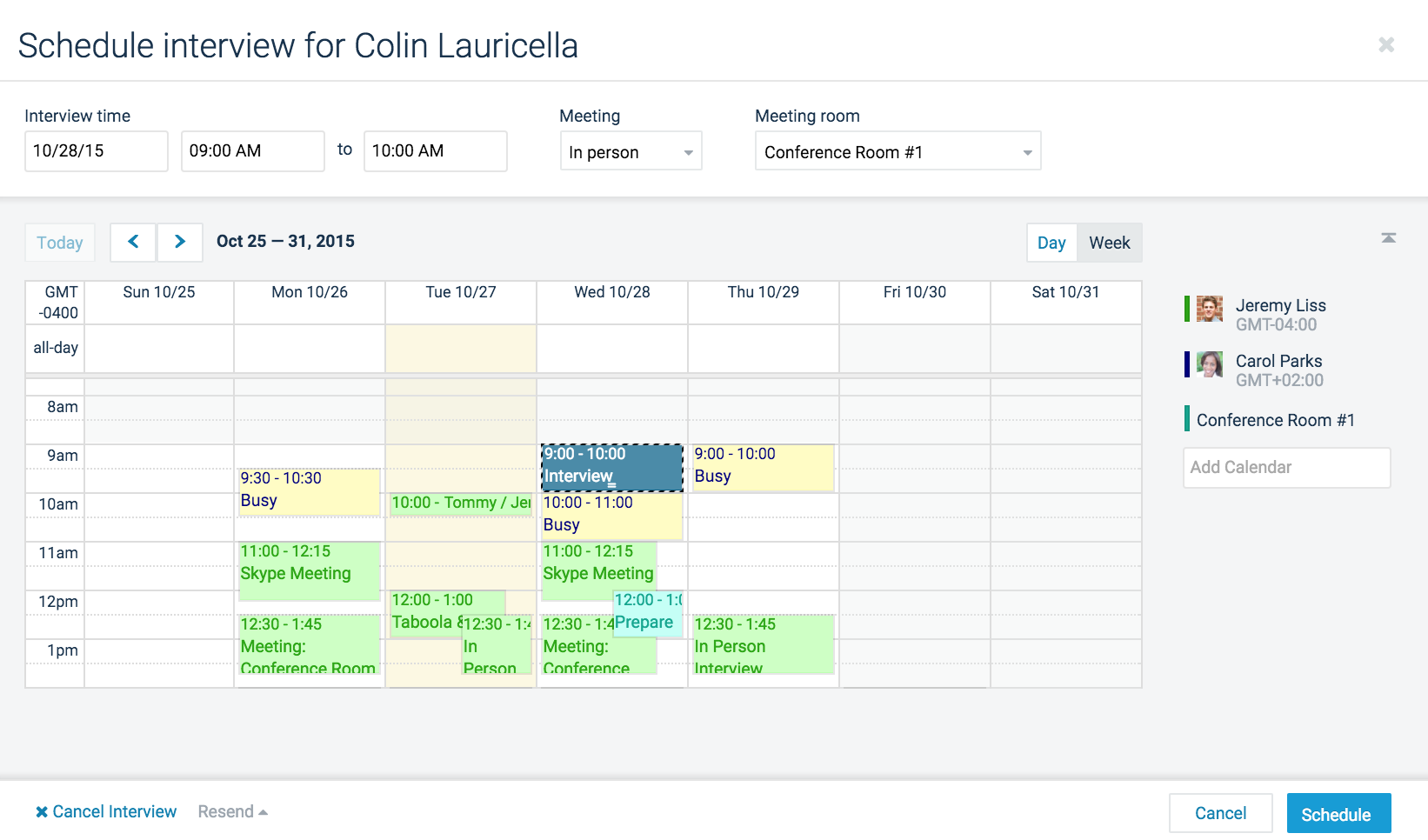 Nothing Will Fall Through the Cracks
That's it. Calendar Integration is a feature that coordinators, in particular, will love. It's doesn't take long to explain, or to see the great efficiency benefits of this feature. From an overall perspective, you'll save time, ensure everyone is coordinated and prevent things from falling through the cracks.
Comeet offers so much more. While our product page provides a high level summary of the primary functionality areas, the best way to learn how your recruiting process could improve is to schedule a 20-minute demo.
Are you looking to start your hiring process today? Comeet can help. Check out to our pricing plans learn more about how we can redefine the way you recruit new talent. Or just drop your details below and we'll get back to you promptly.

Was this article helpful?