Careers pages
Put your brand in the spotlight
Career pages are often the front door of candidate sourcing for your next hires. Our options fit every resource and budget scenario so you can make a great first impression. Deliver a rich and smooth candidate experience with one of these mobile-friendly options:
10 min. careers page that we host
Embedded careers page on your site: No coding required
Comeet careers API: Infinite customizations options.
WordPress plugin: Simple integration into your WordPress site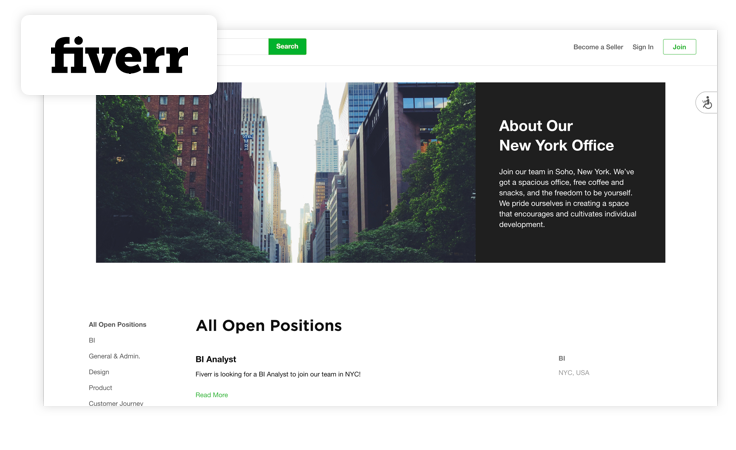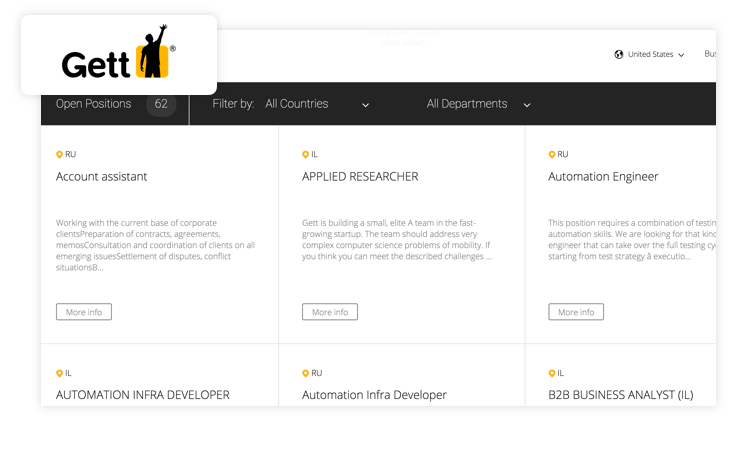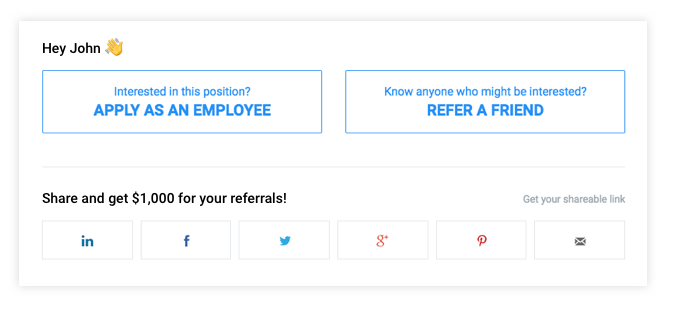 referral program
Ready pipeline to #1 new hire source
Everything you need to run a highly automated referral program that leverages employees, investors—even people you don't know. In a couple of clicks, you can launch the kind of powerful program highlighted at HR conferences. Enable employees (and non-employees if you want) to promote your open positions, then keep everyone updated about their referrals' progress:
100% configurable
Variable commission rates
Unique tracking codes
Automated source attribution
Bonus management
job boards
Manage free board postings
Automatically promoting your opportunities on the world's busiest job boards is a snap. Set-and-forget candidate sourcing option automatically posts every opening to Indeed, Glassdoor and others. Choose the one-click option to promote individual openings. Whatever your preference, promoting your openings is fast, easy and effective.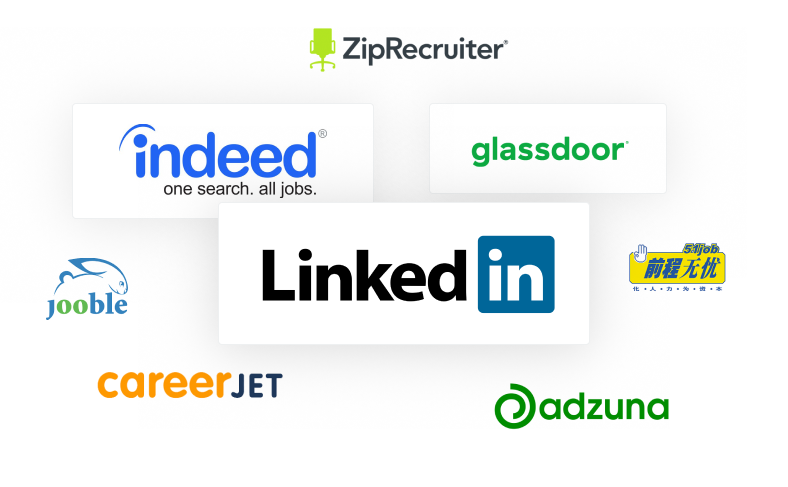 agencies
Seamlessly collaborate with external sources
Working with external resources and agencies is simple, streamlined and efficient. Create profiles, automatically track and associate in-bound candidates and use our built-in email and templates for effortless collaboration.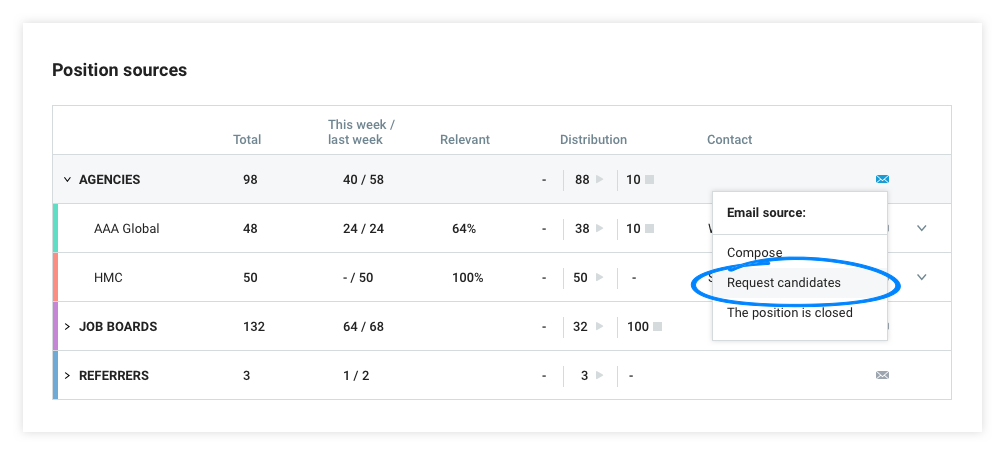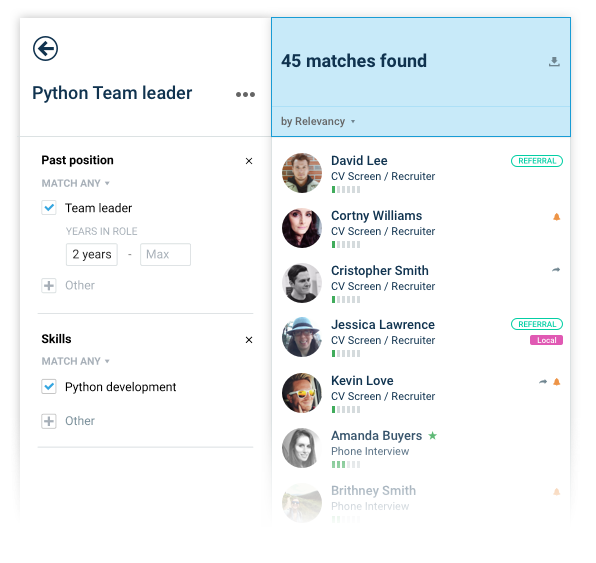 candidate database
Recycle previous candidates
Your database is a great place to start looking for candidates for new positions. Perhaps a prospect unwilling to relocate two years ago is now the perfect candidate. Before you notify her about a new position using one of our templates, we'll help you find her:
Boolean search
Filtering functionality
Tagging
Saved search views
resumes via email
Profiles automatically created and attributed
When you create a new position in Comeet, we create a unique email. It's customizable, of course. Promote it near and far. Candidates using it to apply will be automatically associated with the position.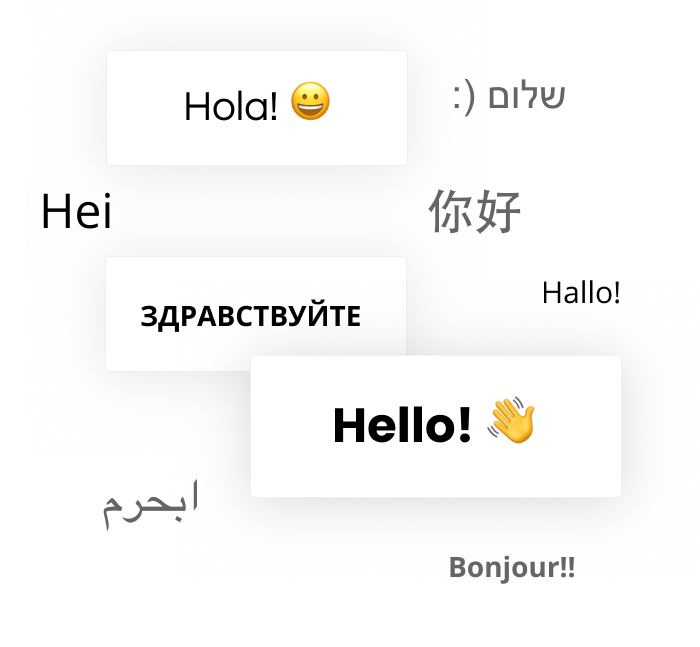 global sourcing
Source and Recruit Candidates in 40+ languages
German, Tagalog, English, Russian, Arabic, Mandarin, Spanish, Hebrew and many more… Comeet is built for an interconnected century, speaking the language of your candidate wherever they are:
Works with left-to-right and right-to-left languages
Processes Latin and non-Latin characters and alphabets
Understands resumes in >40 languages
Email templates configurable by language and location
Employer marketing
Maximize ROI of campaigns and ads
Comeet automatically tracks sources so you can improve the ROI of branding and campaign activities. Unique URLs (unique to your company), for example, will help you confirm whether Facebook Ads, Google PPC, content marketing, or a trade show is really filling your candidate funnel.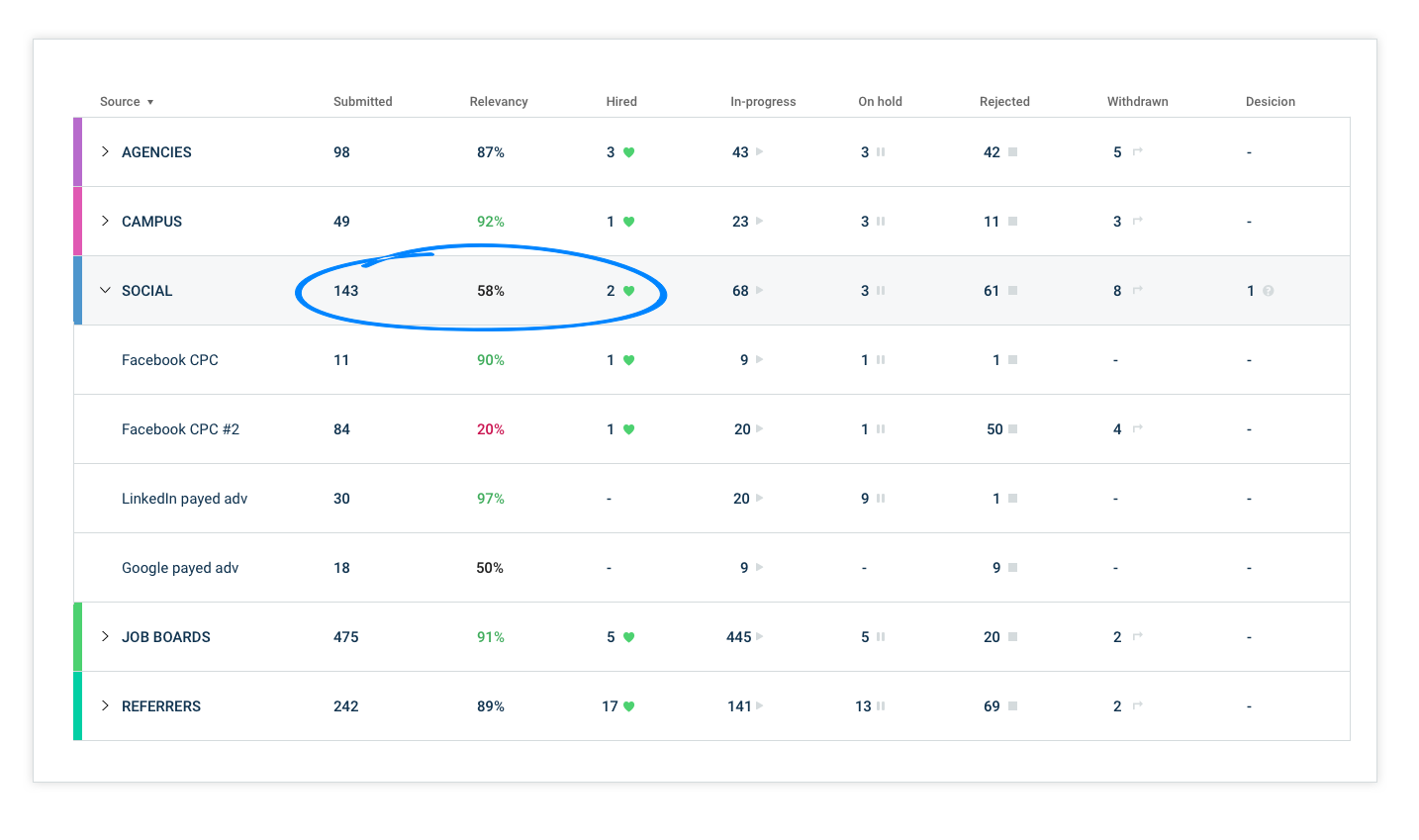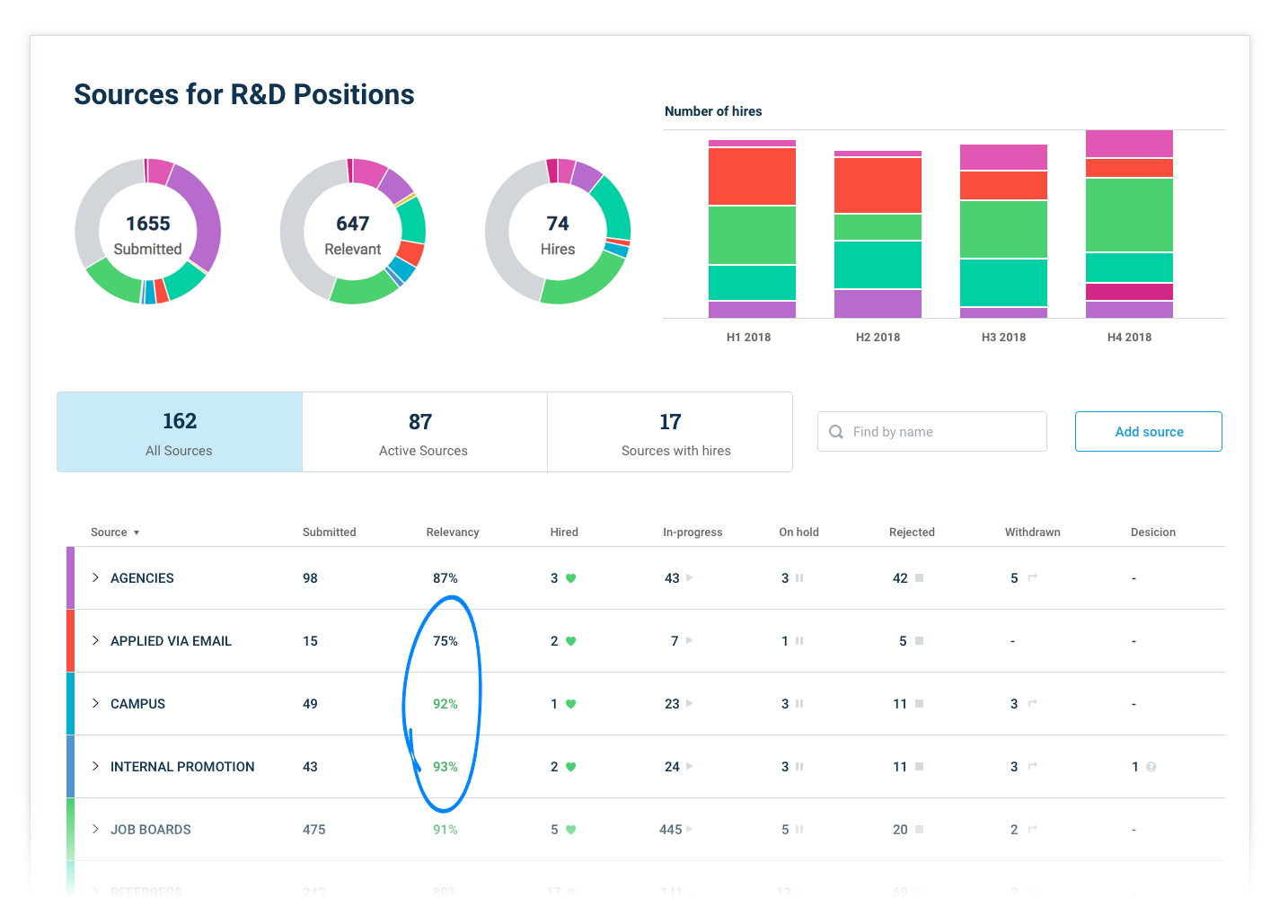 Insights
Optimize sourcing budget & activities
Optimize your sourcing budget with a 360-degree perspective of your activities. Whether it's a preconfigured or custom report, you're always only 1-2 clicks away from the data confirming what's working and what's not. Exporting your data to Excel or a PDF download is simple and shareable via email.