job boards
Promote your openings near and far
Effortlessly promote your openings with sourcing options that tightly integrate with many of the most popular job boards. Options include automatically posting every opening, or posting to individual sites with a single click.
If you use a job board that isn't here and would like to see it on this list, let us know.

LINKEDIN
The business and employment-oriented social networking services that every professional uses.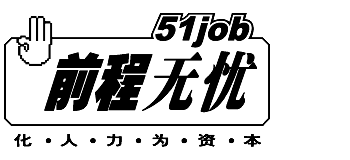 51JOB
One of China's biggest job boards, this is a great way to reach hundreds of China's largest cities.
ZIPRECRUITER
Founded in 2010, ZipRecruiter is particularly useful for on-campus recruiting and in specific industry verticals.

GLASSDOOR
Known primarily as an anonymous employee review site, Glassdoor also provides an extensive job board (integrated via Indeed).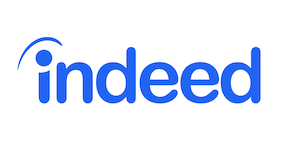 INDEED
A global employment-related job board with strengths in single-topic and vertical search.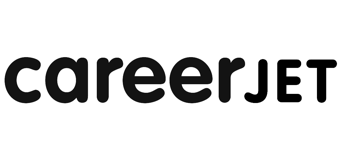 CAREERJET
A great option for local market recruiting as it lists openings in over 90 countries and 28 languages.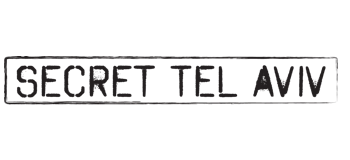 SECRET TEL AVIV
THE networking place among English speakers (and English-speaking job seekers) in Tel Aviv.
JOB RAPIDO
One of the biggest job aggregators, it provides a popular one-stop platform for job seekers around the world.

ADZUNA
One of the UK's top employment search engines, a great place to find people from Aberdeen to Aberystwyth.
ALLJOBS
Israel's biggest job board. Great source of talent for the Startup Nation.

Undelucram
One-stop-shop for the labor market: Candidates, applicants, and HRs

Jobplanner
is a job board platform that helps employers to recruit the most promising young professionals with 0 to 5 years of experience for their vacancies in Israel and abroad.

NEXXT
Formerly known as Beyond, this paid job board launched in 1998 and boasts over 55 million registered candidates.

MY JOB HELPER
A fast-growing board that helps over six million unique visitors per month find openings and employment advice.

NEUVOO
Aggregating jobs from corporate sites, agencies, and job boards, Neuvoo welcomes over 30 million visitors a month from 65 countries.
ZOEK
A new age job board that sources, and connects, quality candidates to your job adverts using job matching technology exclusive to Zoek!
JOBTARGET
Access 25,000+ job boards & intelligent algorithms that help you post to the right sites & get the right candidates.

UWORK
Is a social business that operates as the only site in Israel that addresses the shortage of recruitment among foreign-language speakers.
StepStone
offers innovative recruiting solutions and operates job boards for talents across all industries all over the world.
Remotive
The world's most popular remote work community.
Trabajando.com
The leading recruitment and selection platform in Chile.

Monster
Monster is a global leader in connecting people and jobs.
VentureFizz
The leading job and company discovery website focused on the tech industry.
Noirefy
Diversity-tech platform that connects companies and diverse candidates together through insights, marketing, and career opportunities.
Pandologic
Recruitment programmatic platform.
ArbeitNow
A job board helping companies find top talent from Germany, the US, and UK.

Dr. Job
Provides job search solutions for employers, project owners, full-time job seekers, and freelancers in MENA and other regions.
Sourcing
Find Passive Candidates Faster
Access candidates who are discreetly looking for new opportunities and can't be found anywhere else. Take advantage of AI powered tools to optimize your applicant pool.

Woo
Woo connects you to passive candidates exploring opportunities, and increases your number of interview-ready candidates.

Avrio Ai
Avrio AI is a conversational AI platform that accelerates the recruiting process. With our AI powered matching and dynamic chatbot engagement.

SUIT UP
Job board and recruiting service for legal professionals in Israel.

Talenya
Diversity Talent Acquisition Tool.

SourceWhale
All-in-one sourcing solution delivering personalized automated outreach, follow-ups and analytics.

Joonko
A recruiting platform that helps companies source underrepresented candidates.
Assessment
Let candidates demonstrate their skills
Assessment services and resource integrations to help you evaluate and confirm the skills and expertise of your most promising candidates.

EasyHire
All-in-one video platform ensures professional job interviews.

Empirical
Pre-hire recommendation engine.

Jobma
Comprehensive platform for one-way and live video interviews.

CodeScreen
Accelerate your hiring by screening developers 10x faster.

Lugo-Test
Live Coding and Technical Skills Tests.

Bryq
Bryq is an award-winning talent intelligence solution that will transform the way you recruit and manage talent by eliminating bias, promoting internal mobility, and cultivating your company culture.

Canditech
Assessment tool helping you see the people behind the resume without bias.

Vervoe
A skills assessment platform that lets you test candidates for any skill.

myInterview
myInterview is a video interviewing solution that enables talent acquisition managers to optimize the applicant pool.

Canvass
Asynchronous video interviews for hiring remotely.

Robin
Behavioral science games. Helping employers use neuroscience, gamification, and AI to improve talent management & diversity.
HRIS & onboarding
Hand-offs to your talent management system
Comeet integrates with HR information systems so you can quickly on-board new employees. Automatically transfer employee data from Comeet to your HRIS so you can create a new employee record in seconds. Practically perfect integration in every way.

BAMBOOHR
An excellent HRIS for SMEs that can no longer manage employee data and information in spreadsheets.

NAMELY
A friendly platform that meets the admin and compliance needs of mid-sized companies.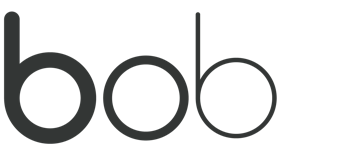 HIBOB
Popular cloud-based HR and benefits platform for SMEs that covers the entire employee life cycle.

ORACLE
On-board new hires faster in this leading Human Capital Management system.

CLICK BOARDING
Click Boarding is the modern on-boarding platform that employees expect and companies need.

WORK DAY
Cloud ERP for HR and on‑demand financial management and human capital management.

SAP SUCCESSFACTORS
SAPs widely-used human capital management product suite is popular among enterprises.
Background Check
Background screenings with simple integration
We've integrated background checks into Comeet. Delivered via an elegantly simple browser extension process, you can confirm truths, dates and other candidate facts, as well as meet US compliance requirements with a couple of clicks.

Verified First
simplifies your ability to screen candidates without ever leaving our platform.

USAFact
Employee screening & background checks.

Checkr
A background check company that emphasizes fair chance hiring. They offer solutions for a variety of companies including gig, tech and agencies.

Zinc
Zinc is an automated reference checking tool with a difference. Their scalable technology will facilitate unforgettable candidate journeys.
Employer Branding
Showcase your employer brand and promote your culture
Alternatives that help you stand out from the competition and be noticeable through presentation, content and events.
Vizi
Simple way to transform text-heavy job descriptions into visually striking stories for used on sites, social and via email and text.

BUILTIN
Subscription based recruitment platform for startups and tech companies in major American cities.
careers pages
Options to showcase your opportunities
We provide multiple options to seamlessly integrate a customized careers page into your recruitment marketing. In addition to our out-of-the-box option, choices include plug-ins, integrations, and a slick API if you want a completely custom look and feel.

WORDPRESS
Started out as a blogging platform, but it's now so much more than that.

WIX
A decade plus of making people and companies look good online. Wix rocks.

Comeet API
With our API, you can get exactly what you want. Down to the pixel!

NextWave Hire
Custom Career Sites & Talent Networks.
calendars
Fully integrated with how you organize your day
Comeet is fully integrated with the most popular calendaring and scheduling systems. See team member and meeting room availability, email team members and candidates, schedule tasks, reserve rooms, basically, be super productive.

GOOGLE CALENDAR
Elegantly simple integration with Google's calendaring and scheduling functionality.
OFFICE 365
Schedule a room with a view for your next interview using this simple integration with Microsoft's flagship calendar system.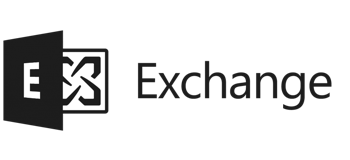 EXCHANGE ONLINE
Connect with Microsoft's hosted software to simplify your recruiting coordination.
collaboration
Connecting your collaboration tools
We have an exciting roadmap to integrate a wide variety of integrated messaging and group communication platforms and services. We're making it easy to do things like scheduling video interviews from inside Comeet.

PANDADOC
With PandaDoc, you can integrate e-signatures into your offer letters to candidates and close requisitions faster.
ZOOM
Add Zoom meetings to your interviews with one click.

Grayscale
With Grayscale, you can text candidates and automate communication directly from within your ATS/HRIS.
single sign-on
Make access integrated and simple
Connect your Single Sign-On account with Comeet to make sign-on easy and automatic for every employee who participates in recruiting at your organization.
OKTA
Integrates with over 5,000 apps, securely connecting enterprises to partners, suppliers and customers.

ACTIVE DIRECTORY
If your organization runs on Windows, make the Comeet experience seamlessly efficient with SSO.

Google G-Suite
Google's AI-powered collaboration and productivity apps suite.

Jumpcloud
Single sign-on platform that allows users to access all their resources with one identity.

OneLogin
An identity security platform that scalably connects people to technology.
Recruiting Partners
Resources to complement and amplify your internal capabilities
We look for companies, consultancies and agencies that provide services and expertise in specific areas that save our customers  time and money.

CloserIQ
Great source if you're a NYC and Boston startup seeking sales talent.

IQ Talent Partners
Provides an on-demand recruiting service to assist internal recruiting organizations or provide a turnkey in-house recruiting operation.
Analytics & Compliance
Gain valuable insights and stay compliant
Stay compliant at scale and gain insights on your hiring activities. Save time and make your process more robust with these valuable tools.

Merge.dev
An integration hub that can be used to connect Comeet with other tools.

Anecdotes
A compliance automation platform.

DreamTeam
A recruitment intelligence platform empowering hiring teams with data.