To emphasize Comeet's flexibility, we thought it would be interesting to produce a sampling of the positions companies such as IronSource, Taboola, Appsflyer, Clicktale and Checkmarx filled in 2015 using our platform. You'll see a wide variety of geos, departments and seniority.
Flexible Recruiting: From The Top to Temporary
Customizable workflows are one of the principle features that make flexible recruiting on Comeet so easy. Customers see the same great value, whether hiring a new CEO or choosing a summer intern.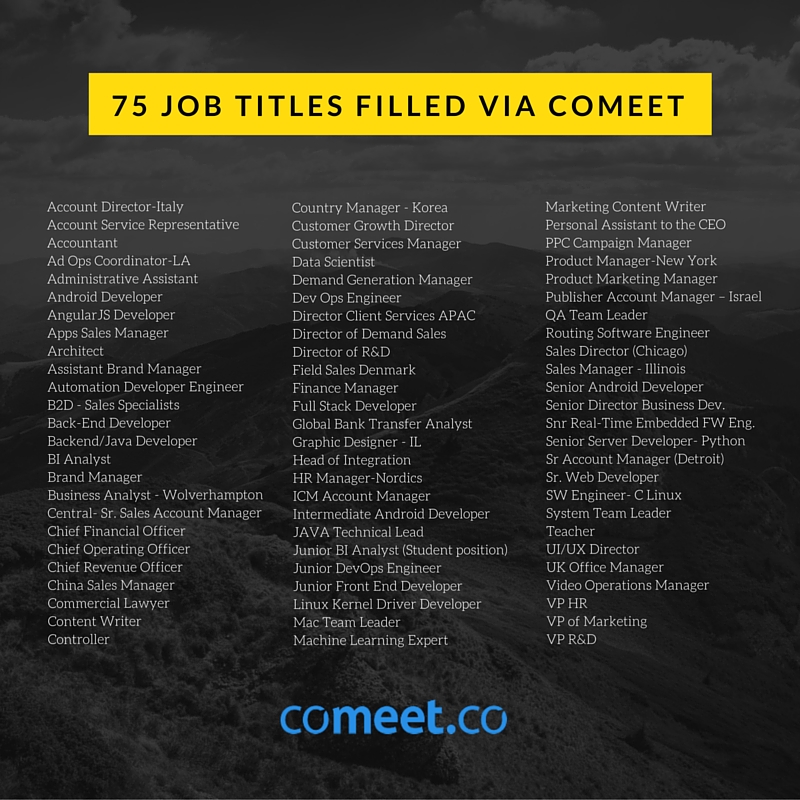 Are you looking to start your hiring process today? Comeet can help. Check out to our pricing plans learn more about how we can redefine the way you recruit new talent. Or just drop your details below and we'll get back to you promptly.

Was this article helpful?