You can now print customized candidate cards. It's something several customers asked us for. So, "here 'ya go."
In the candidate profile, click the three dots. Mouse-over Print Candidate in the drop-down menu, then select the information you want to include on the card from the following options:
Candidate card details includes: Contact details, Salary expectations (subject to permissions), Activity log, Comments and Email correspondence
Evaluation information: You can include only evaluation information, or expand the scope by adding interview questions and notes.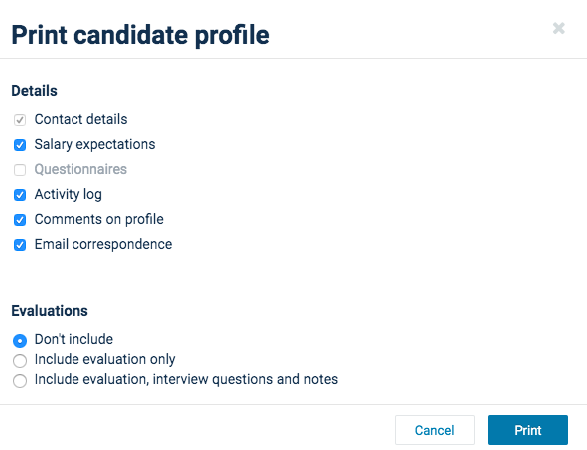 With the preview screen open, your print options include saving the file as a PDF or sending it to a printer.
Our product roadmap at Comeet has been heavily influenced by customer feedback since before we even had customers. We love adding features and functionality customers like you tell us they want. Get in touch with us with your wish list and your idea might be the next one we build.
Happy recruiting
Was this article helpful?