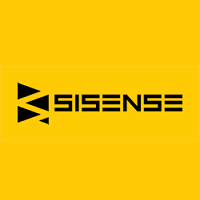 In this post, we're digging into "Hyper-Growth Recruiting for Startups," courtesy of two key members of Sisense's HR team. With Sisense having hired nearly 140 people (a 200+% jump in headcount) from December 2015 to December 2016, Talent Acquisition Managers Racheli Kamerling and Moriah Eliad are well qualified to provide guidance on how to manage the process and meet KPIs without losing your mind.
Background
Founded in 2004, Sisense is a fast-rising business analytics software company. After spending the first decade developing its technology, the company began to pursue commercial opportunities in the BI industry across both technology and business. At the same time, management realized that the company needed to recruit aggressively to scale appropriately. CEO Amir Orad was one of the hires, arriving in February 2015 to oversee the growth. Since then, Sisense has hired hundreds of employees. So how did they find the right talent to support their upwards trajectory? 
Q&A with the Sisense Talent Acquisition Team
Let's start at the beginning, what did the org chart look like when you joined?
Racheli: I joined in October 2015. Between July and October of 2015, we grew from 70 to 110. The hiring pace had already started to increase when Moriah joined in Dec. 2015 to handle recruitment in New York. As of October 2017, our headcount is well over 400.
What does the HR team look like now?
Racheli: Worldwide, we have 8 in HR. Half of them are in our Tel Aviv head office.
What was the hiring process like then when you first started working at Sisense?
Racheli: The hiring process wasn't an easy process. Candidates were walking through but we really needed to create and formalize structure. We have work on defining the process and train the managers accordingly. Our current process is through involves F2F interviews with various functions in the organization and either professional assignments a lot of people.
What's it like now?
Racheli: We are now a lot more organized and procedural. Recruitment in Israel is different than in the U.S, however. In Israel, hiring managers and vice presidents are a lot more involved. Even though I'm in charge of Israeli recruitment, I do very few admin tasks. Hiring managers handle a lot of them. For most positions, a manager will screen candidates, book phone interviews and do them, too. It's a bit different in the New York office where Moriah conducts phone interviews.
We now have a well-designed process that fits each of the positions we are hiring for. With each new position, we have in the organization we meet with the hiring manager to design the right process and guide the people involved

Recruiting Technology Selection
Was Sisense using any recruitment technology when you arrived?
Racheli: Yes. We had a second-generation ATS. It's a well-known product in HR, but it was obvious after the first couple of months that it wasn't designed for fast recruitment meant to scale and grow quickly.
What was wrong with it?
Racheli: I had to spend so much time educating our hiring managers to get them to cooperate. They just didn't like using that ATS system which led to bottlenecks in the hiring process. The hiring managers were constantly complaining about how much time they needed to spend because it was so inflexible, unfriendly and difficult to use.
Moriah: Overall, it was very difficult to use. Capturing notes on an interview, adding notes and getting adoption from hiring managers were nightmares. Having to do so many back office steps reduced recruitment efficiency a lot.
With the pace of recruitment increasing, what was your solution?
Racheli: The ATS is the foundation of recruitment. We knew we needed to improve our foundation so we did what most people in HR do; we started by asking friends and our network.
As you collected feedback, what did you prioritize? What was important to you?
Racheli: We valued several key high-level points; we wanted to replace what we had with something that was very innovative. We wanted a system that centralized everything; information, communication, planning, evaluating, and data. The one-stop shop model was very appealing. Good references were a must, of course. This was critical in selecting the right recruiting technology to support our ambitious growth efforts.  
How did you create a list of vendors for your recruiting technology selection?
Racheli: It was Q4 of r 2015. We had 60 open positions. We really needed something quickly. I had a lot of conversations with a friend at Illusive Networks and contacts at other tech startups. After doing some feature benchmarks, we came up with a short list that made sense to evaluate.
What was the ATS evaluation process?
Moriah: We completed product demos with two companies then played around in our demo accounts.
You ended up choosing Comeet. Why?
Moriah: Something we were missing with our previous vendor was a sense that we had someone who really listened to the customer and wanted to improve the software constantly. We saw this with Comeet and have continued to feel supported going forward.
We were excited that the product was new. It was really innovative. The UI and dashboards and reports didn't look like any other company. We knew it was not finished and would improve over time. We had an amazing relationship with the sales rep and felt like we could build a partnership with the company over time.
Responsiveness was big, too. The availability of the support team made a huge difference. I wanted to be able to communicate quickly – not through an automated system – but with a person. And I didn't want to wait three days to talk to someone or get lost in a customer support email circle. If I want to do something, now is now. And in Israel, now is yesterday. There's a special mentality to startup recruitment.
Recruiting Technology Implementation & Adoption
What was the implementation process?
Racheli: It was very smooth. It was very important that it was fast and take as little time as possible and that our candidate data and information was integrated into our new ATS. And it was. We just didn't have the bandwidth to get too involved so we left most of the work to Comeet.
As far as training, initial training with hiring teams and what I do with new managers has remained about the same. It takes about 20 minutes overall. The moment we hire a new manager, I invite him to a meeting to learn the system. We review the workflow, his hiring team, and how we hire. I explain everything about the position; how we walk candidates through the process, use the templates and schedule Interviews. Explaining all of the coordination features is important, too. The last thing I cover is how to generate reports.
Who pays for Comeet?
Moriah: Our recruiting technology cost comes out of the HR budget, which is split between Israel and the U.S. office.
How are you using Comeet? Has it changed how you recruit?
Moriah: It's definitely made us more efficient. The workflow structure and automation are a big source of that. There are not as many administrative tasks to do because so much is done for you automatically with Comeet's recruiting technology. Events and tasks are handled for you all the time without you even thinking about them. There's definitely less clicking than before.  
Racheli: I love the customization options that Comeet provides. You can customize almost everything, especially the workflows and communications with partners. Workflows are modular so you can add as many stages as you need. You can change what you want. You don't need to open a ticket each time you want to make the smallest change. Which makes your life easier and you can be more professional and have time to do other things.
Has it changed how you source?                                                                                                                  
Racheli: In November 2016, we rolled out a formal employee referral platform using Comeet. The results have been amazing. The Chrome extension has been a huge help for sourcing on LinkedIn. And for profiles already in the system, I personally find the tags helpful when searching our database.
Is coordination as you described earlier?
Racheli: Yes. Although we assign a coordinator on every hiring team in Comeet, she hardly logs in. She will handle scheduling if one of the founders is part of a recruitment project, but 95% of the time, managers and VPs schedule for themselves. That's how we do it in Israel.
And interviewing? Has the interviewing tool improved talent identification?
Moriah: I would say yes. I particularly like the structure and reliability of question lists. I tend to sit with hiring managers and develop question lists together to make sure they're going to cover everything needed during a specific interview.
Where would you say you are now in terms of refining your recruitment processes?
Racheli: Life is easier in terms of resources and time. Everything now happens in Comeet. We document everything there. All communication goes through the system. No processes are even allowed outside the system. From the initiation process to when the position is closed, nothing to do with recruitment happens outside of Comeet.
Usually a recruiter is assigned to specific workflow. Depending on our team's workload, we collaborate with each other and another recruiter may assist with the initial candidate screening.
Comeet Benefits
Do you have ongoing or regular customer service or support?
Moriah: Yes, Comeet has real-time chat functionality to talk directly with the customer success and support team. They provide great training video tutorials and are extremely responsive to our questions with whatever we need.
Let's talk about results. Have you been able to identify areas of improvement and quantify the results from having upgraded your recruitment system?
Moriah: Yes. There has been a noticeable reduction in time to hire. Since we started to use the employee referral functionality for sourcing, we've also seen a strong increase in the number of referrals overall and the number of new employees hired through referrals.
Racheli: Comeet is much more efficient as a system than what we used to do. What we used to do with five clicks, we can now do with two or three clicks.

Increasing Candidate Quality
Are there benefits that you can't express as numbers or data points?
Moriah: Comeet has so much automation that you can basically replace the recruitment coordinator role. Recruitment for us has become a much more streamlined, end-to-end hiring process. We've seen higher candidate quality and increased hiring manager satisfaction because the coordination between recruiters and hiring managers has improved.
Racheli: I agree. Life is much easier working with Comeet. Our process is much more holistic and I'm able to document and be more professional. Communication and information exchange are very smooth. You don't need to go outside Comeet to have smooth communication with hiring managers. With no effort, I can update the manager and he can update me. It is both cost effective and time effective. Overall, we have seen great ROI.
Have either of you noticed changes to company culture?
Racheli: It's definitely easier to for hiring managers to focus on recruitment. They don't have to spend as much time achieving the same goal as they used to with the old ATS. For example, if you wanted to change workflows in our old ATS, you had to open a support ticket so someone else could change it. With Comeet, you can do it yourself in seconds.
Moriah: With Comeet, people really understand the "What's in it for me" value. In no time, they realize the benefits of the system. The percentage of cooperation is tremendously high.
Overall Impressions
What are your overall impressions?
Moriah: It serves as a single source of truth for all recruitment activity at Sisense. Instead of working with siloed email communication, we have Comeet.
Racheli: You can learn on the go. The UI is very intuitive so you don't need to read any manuals; you just go in and play until you learn what the system is about and what you can do with it. In Comeet, in very few clicks, you can do the same thing that would take many more clicks in other ATSes.
What kind of company is Comeet best for?
Moriah: I think Comeet is a very good choice for any company doing a high volume of recruitment. Workflows and all the automation eliminate admin work, which means that you won't spend so much time clicking.
Racheli: Companies that need to recruit at least 10 positions in parallel will find enormous value in Comeet. Businesses that dedicate a lot of resources in recruitment and need to grow in a very short period of time are a perfect match.
What's your favorite feature?
Racheli: I really like the ability to customize workflows very easily. I can change workflows by candidate and position. It makes life here so much so much simpler and so much easier.
Moriah: It's not a feature exactly, but we don't have to spend anywhere near as much time training users. Compared to how much time we used to invest in educating hiring teams, we do very little now. And the hiring managers are happier now. They no longer have to use unfriendly software. Comeet is so much better.
How would you explain Comeet to a recruiter or hiring manager?
Racheli: It's an easy-to-implement and easy-to-use one-stop shop. You don't need another system to recruit top talent. It's modular and easy to customize. I really like our on-going relationship with the company and the people there. I think they really listen to customers and want to improve the technology constantly. This was something I was missing with our previous vendor
What advice would you give to companies who need their own "Hyper-Growth Recruiting for Startups" roadmap? What should they prioritize when implementing a recruitment system for the first time or replacing their current system?
Racheli: I recommend that you choose an owner of the ATS, someone who will be responsible for managing the system. I would also tell them to understand that an ATS is the foundation of recruitment. It creates the infrastructure and impacts the quality of service that recruiters can provide to customers.
We'd like to thank Racheli and Moriah for their time.  If you'd like to learn more about the recruitment roadmap that Sisense has been using, watch our on-demand conversation with Racheli and Moriah "How Sisense Grew 2X in 12 Months."
Are you looking to start your hiring process today? Comeet can help. Check out our plan options to learn more about how we can redefine the way you recruit new talent.
Was this article helpful?