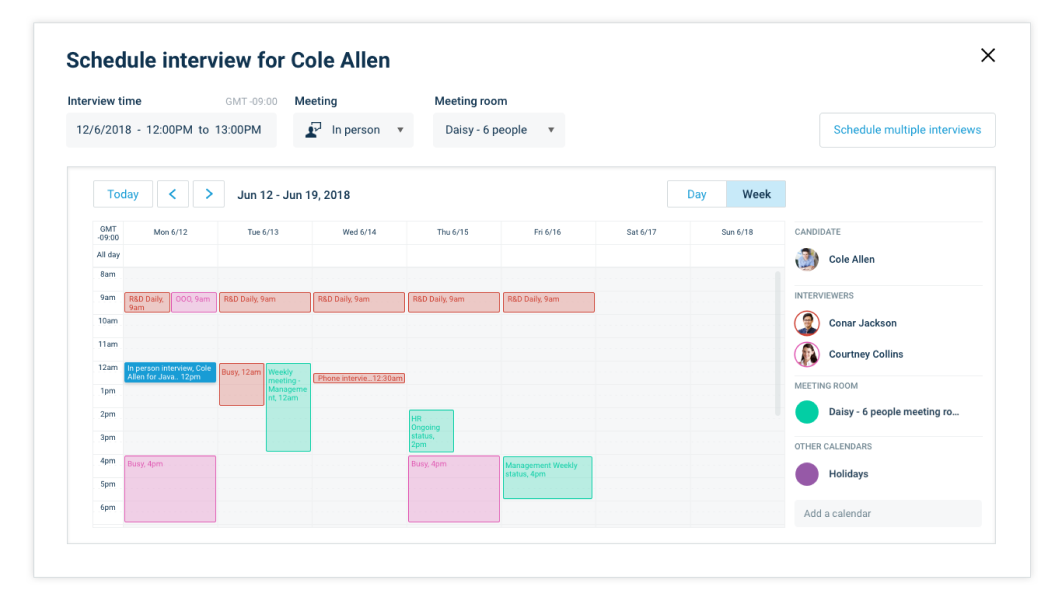 interview coordination
Simplify scheduling
A great friend of recruiting coordinators everywhere, Comeet uses heavy doses of automation and common sense to lighten the workload for everyone who schedules, delegates, liaises, reserves and follows-up.
We eliminate coordination pain by:
Automating email templates
Centralizing information & data
Integrating Outlook & Gmail
@messaging among teammates
Personalized bulk emails
Streamlining room reservations
Scheduling
Save time with Auto-Scheduling
Reach candidates faster, strengthen employer brand and save your hiring team time with Comeet's Auto-Scheduling.
Let candidates select the time that works best for them for 1:1 or panel interviews
Candidates don't spend time waiting between interviews
Automatically reserve meeting rooms
Interviewers can block time for interviews directly on their calendar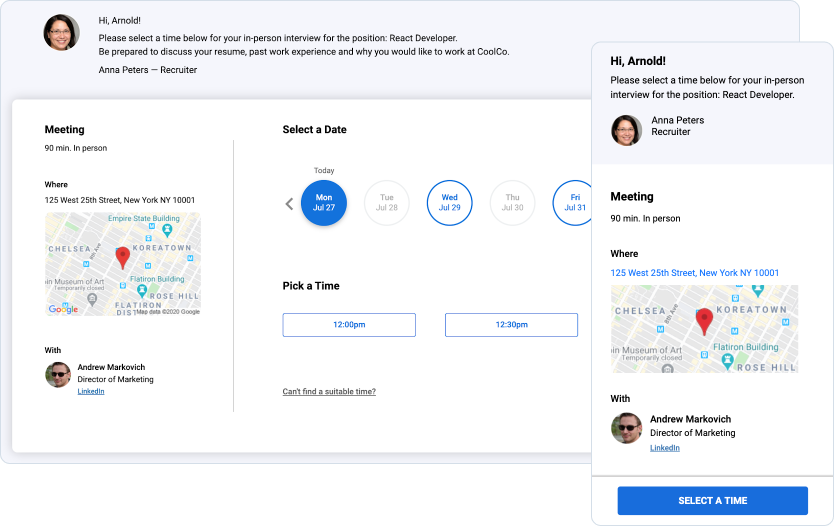 interview types
Flexibility for every kind of conversation
Depending on the stage, recruiting requires different types of interviews and conversations. Comeet helps recruiters, hiring managers and interviewers be prepped and confident for everything.
Phone screen
Video interview
Technical interview
Personality interview
Panel interview
Behavioral interview
Performance interview
Reference check
Preparation
Ensure meaningful interviews
Comeet streamlines prep so everyone can maximize their interactions with candidates. Extensive candidate profiles ensure they know whom they're meeting, why they're meeting, what to look for, and the evaluation criteria. Detailed prep ensures that interviewers will finish each conversation having learned exactly what they needed.
"Comeet is particularly helpful for Hiring Managers."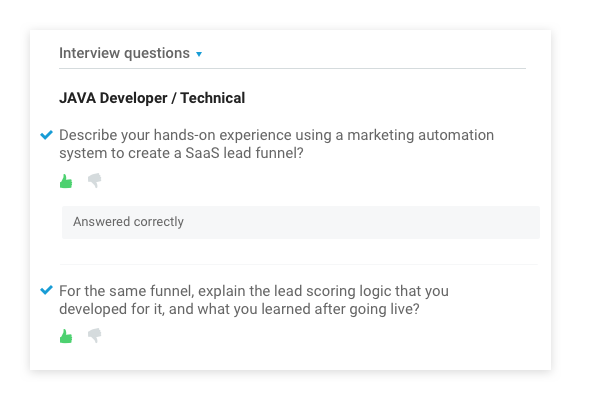 questions
The right question at the right time
Individual questions are the building blocks of question sets and help interviewers understand what to ask and what to listen for. Start by searching hundreds of questions in our knowledge bank by job title, tags and keywords. Create sets for specific interviewers and positions and share them with teammates.
methodologies
Integrate effective methodologies
Because you can create your own question sets, you can easily borrow or adapt one of the popular interviewing methodologies such as Lou Adler's Performance-Based Interviewing or Geoffrey Smart's WHO.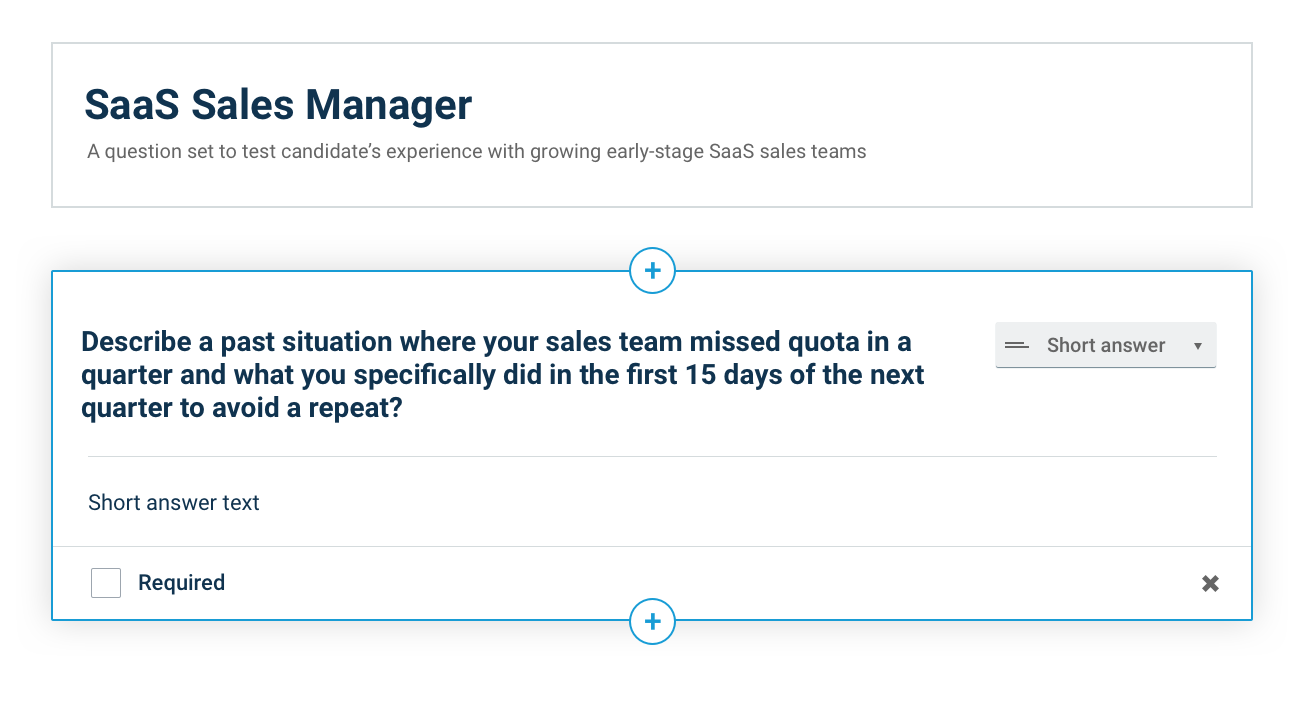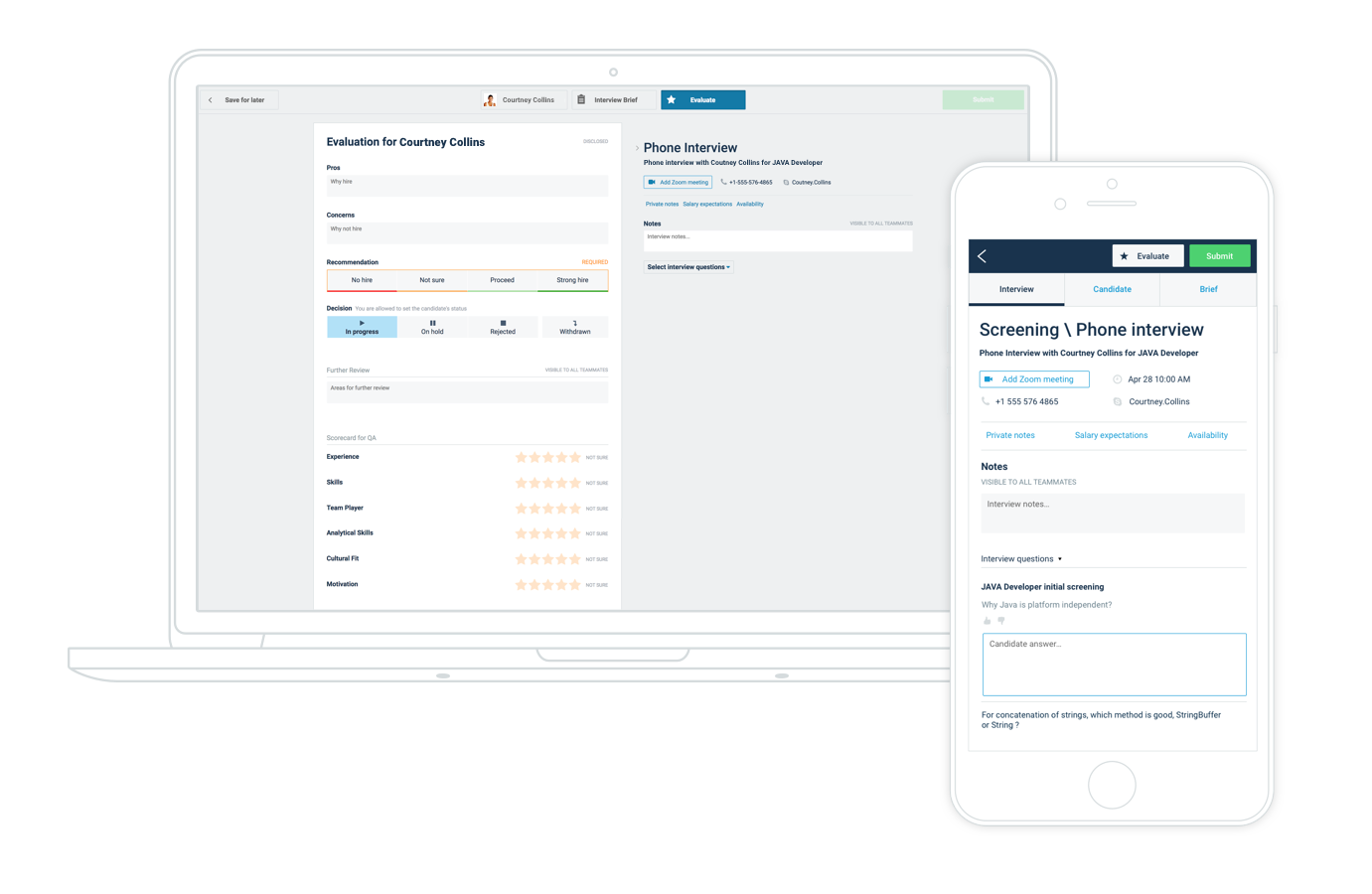 Interview Interface
Everything in front of you
Whether it's in-person, on the phone, or over video, interviewers have everything they need right in front of them; complete candidate profiles, questions and evaluation scorecard. All they have to do is relax and learn about the candidate.
evaluation
Make it easier for interviewers
Between interviews and great hires is a simple and structured process of collecting feedback. Custom scorecards (created when writing job descriptions) provide quantitative (ratings) and qualitative (free form) feedback options. Automated email reminders gently nudge interviewers to submit their assessments.