Branded Candidate Experience
Consistency at every touch point
Highly pursued, top candidates have lots of choice. Ensuring they—particularly the passive ones—have a consistent and positive branded candidate experience sets you apart from most companies. Deliver consistent branding across every touch point; from your careers site and email communication, to organized and professional interviews.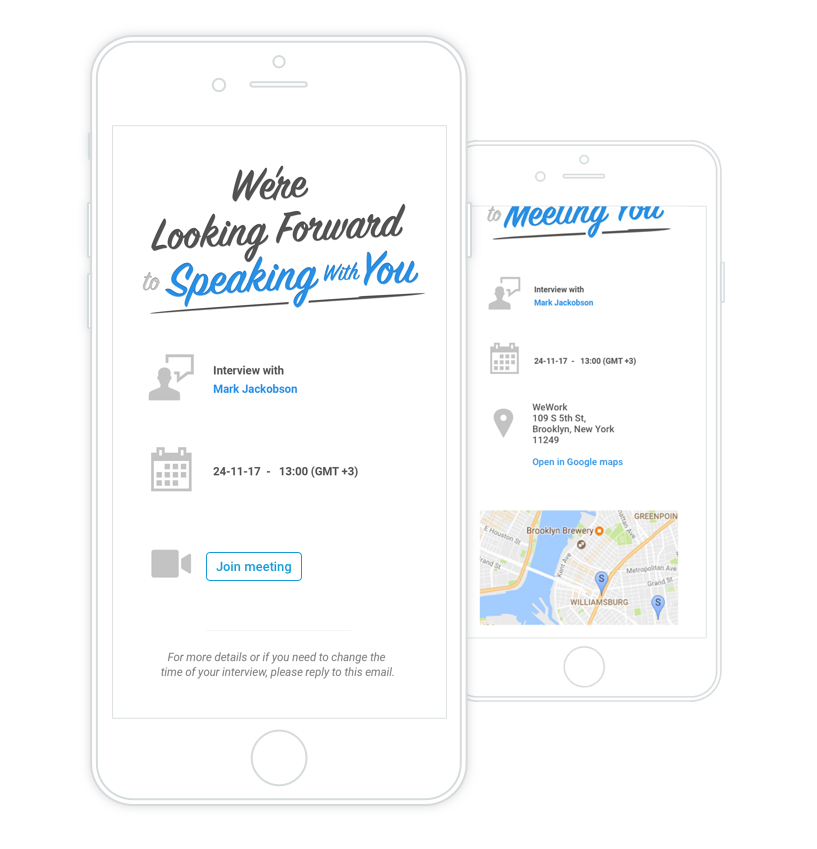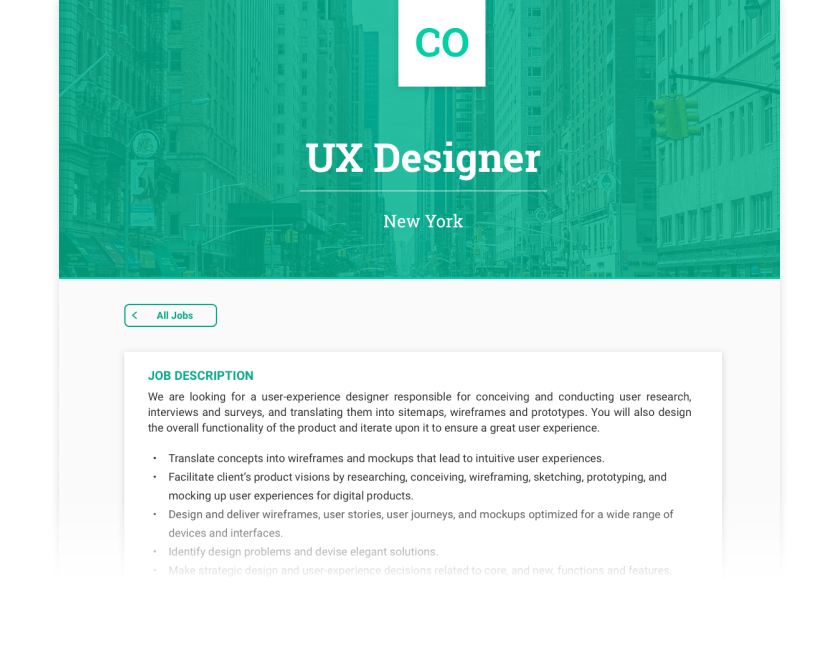 careers sites
An awesome site in <20 min.
Comeet-powered websites look slick, are simple to modify and present a convincing "you should work here" pitch to prospects. Multiple options are available so you can create, launch and maintain a superbly professional and brand-appropriate site. We make it easy to create a branded candidate experience.
Recruiting Bot
Engage Candidates at Scale
Drive more engagement with candidates using your bot. Deliver a personalized experience using Facebook Messenger. Always on, available and happily personable.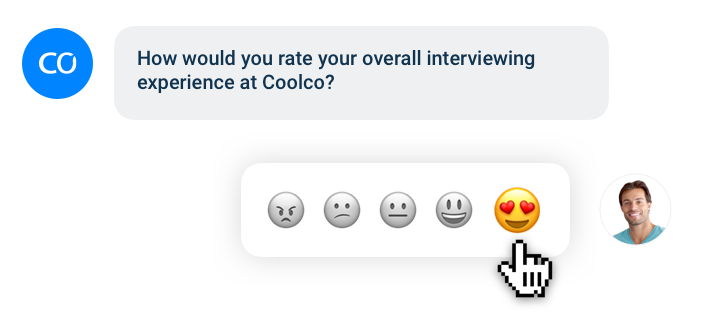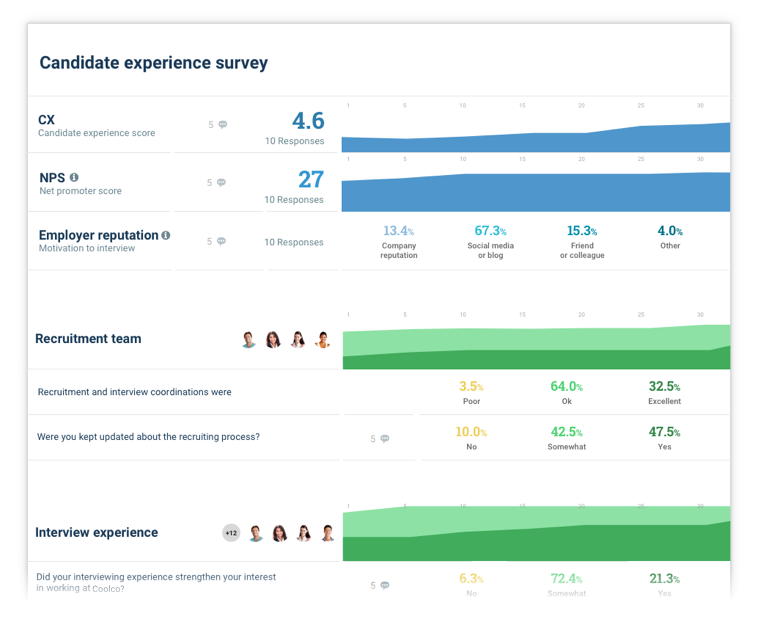 Candidate Experience Survey
Data to improve interactions
Measure the experience candidates had with each recruiter and interviewer so you can deliver meaningful feedback and improvement tips:
Track your overall score over time
Conduct NPS surveys of candidates
Understand how candidates learn about your company
Understand candidate motivation