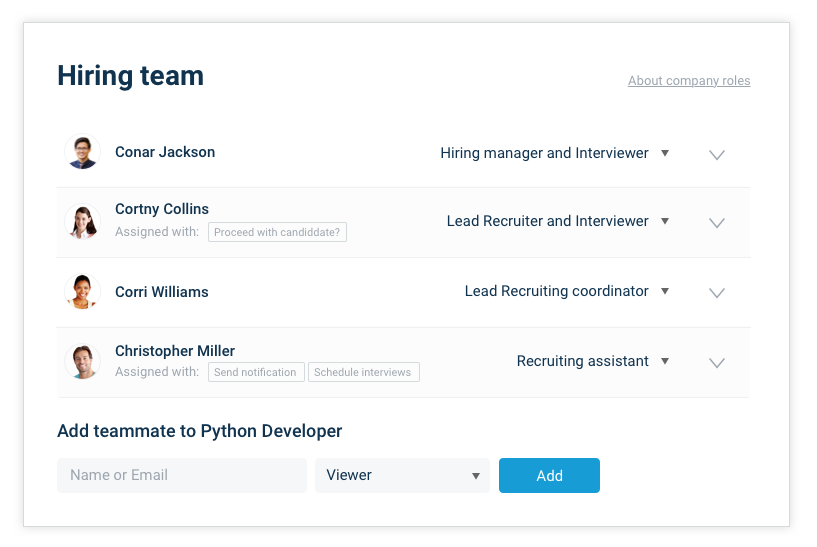 hiring teams
Organize teams, assign roles, recruitment planning – expect a lot!
Comeet will help everyone on your hiring team; from recruiters and hiring managers, to interviewers and coordinators, excel far beyond their current baseline. Roles and permissions control access. Workflows, alerts and emails keep everyone updated with tasks and deadlines. Accountability reigns with a recruitment plan.
Customization
Out-of-the-box ready & 100% customizable
Customize Comeet as much or as little as you need to; from automating source attribution and modifying email templates, to nurturing passive candidates and launching a run-by-itself referral system. Just want to get started? You can in under 30 minutes.
"Comeet has been great. We love the UI/UX. It's really user friendly."
Mor Montag
Recruiting Manager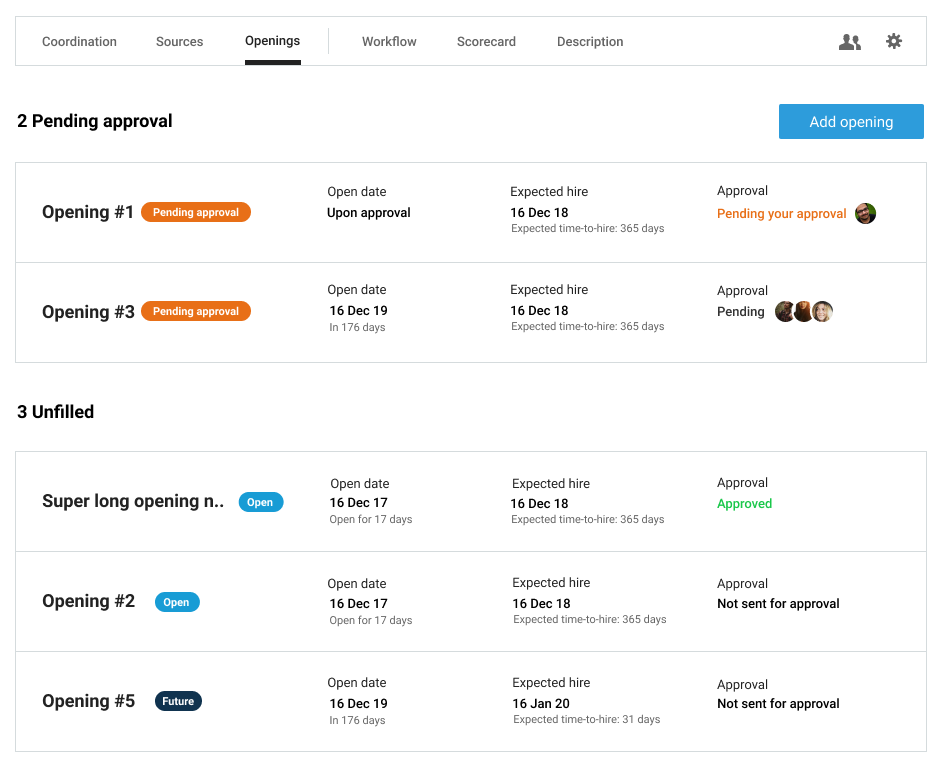 opening approvals
Get a thumbs-up from everyone who counts
Before and after you've identified the perfect candidate, our approval features will help you close the deal:
Create offer letter templates in advance
Easily add Create an Offer step to your position workflows
Generate offer letters automatically when you're ready
Automatically route offers to the right people in the right order for approval
job descriptions
Define your perfect candidate
It's easy to identify the best candidate by first defining the perfect one. We've organized everything in one place so your hiring team will understand exactly what to look for during interviews and what to base their evaluations on:
The perfect candidate (What you're looking for)
Evaluation criteria (What they'll be judged on)
Evaluation scorecard (How they do)
"Managers love workflows. They can see the entire position and candidate status, open my interview summary and see my feedback."
Technology Recruiter


workflows
Add a heaping of intelligence & automation
Intelligent workflows, recruitment plan, connect hiring teams, sources, candidates, information, events and tasks. Every recruiting step not requiring human touch is automated. Policies and evaluations determine whether candidates advance with workflows using events, conditional information and contingencies to automatically update schedules and notify participants.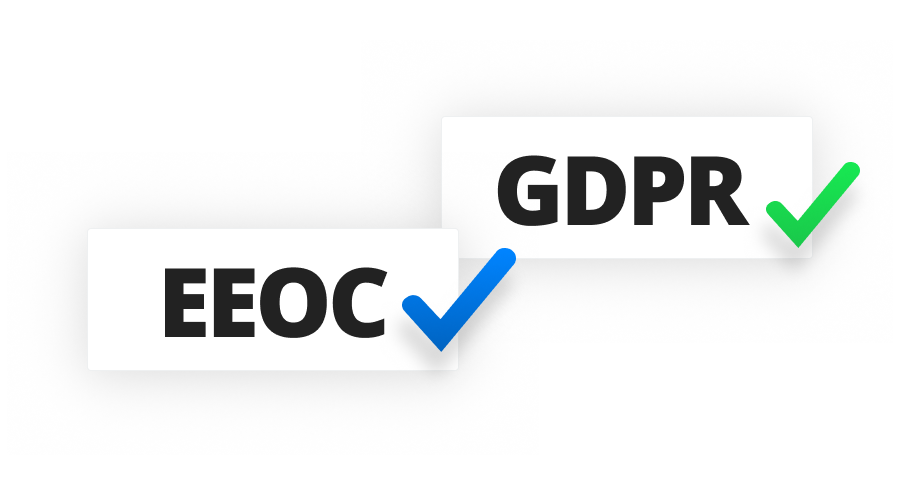 compliance
Meeting requirements is set-and-forget simple
EEOC/OFCCP questionnaire features make it simple to gather the information and opt-in agreement you need to meet compliance obligations, from country-specific data and privacy laws (Germany and Israel and others), to regional regulations like the GDPR. Seamlessly organize compliance within a recruitment plan and process.
Recruiting Planning
Align recruiting with finance & operations
Combine historical time-to-hire data with future needs so you know when to start recruiting for a position. Specify your expected hire data and we'll show you the expected time until you fill the position.